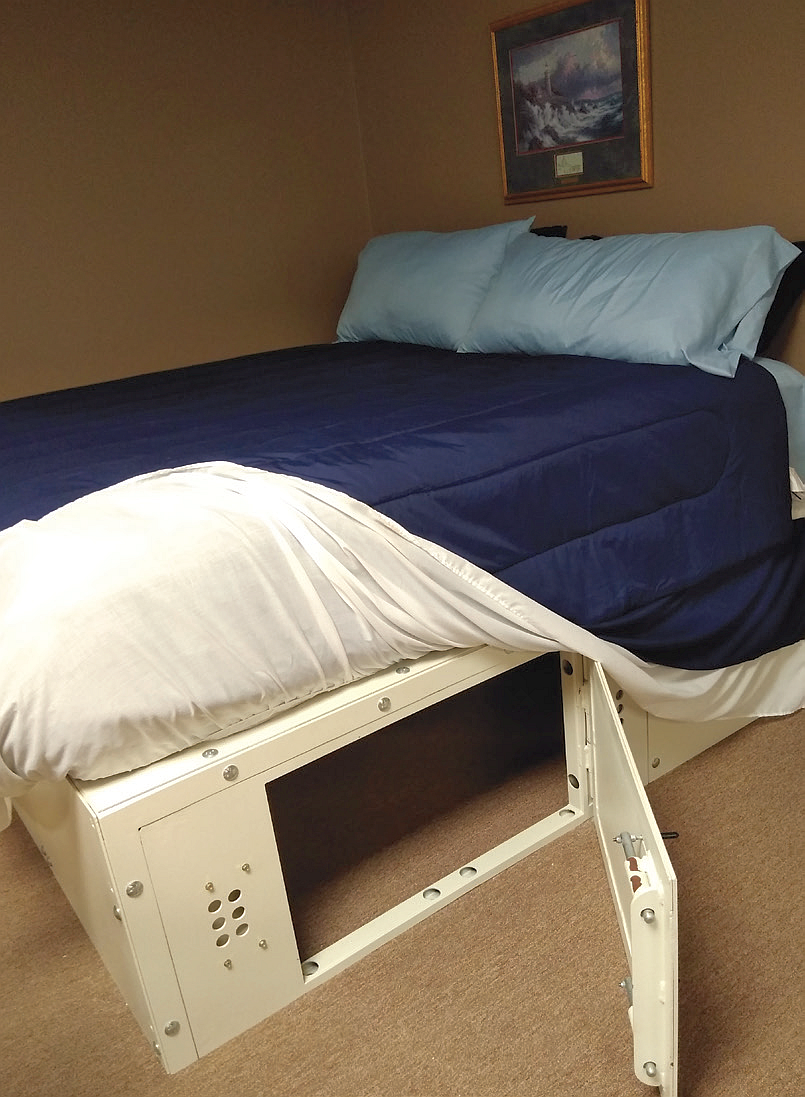 Click to Enlarge Picture
Should you need a convenient under-the bed: Tornado/storm shelter, Intruder safe space, Earthquake protection, Safe gun storage, or Valuables vault/storage, the
GoldenRest SafeBed
is the product you will want in your home.
GoldenRest SafeBed
Features:
Available in Queen (60.5" Wide) and King (76.5" Wide) sizes
Entry/Access on long side 18"x30"
Stops all hand gun and shot gun rounds
Level IIIA protects up to .44 magnum handgun and shot gun rounds
EF5 Tornado tested and certified by Texas Tech University Wind Science and Engineering Research Center. (Bed must be securely bolted to a concrete slab for tornado safety.)
Ease of installation due to bolt-together design
Entire unit is coated with exterior grade powder coating
Level III protects up to 7.62 NATO (.308 caliber) full metal jacket rounds
Provide your loved ones with a safe place to go no matter what the cause
Freight charges will be quoted at time of order.
Approximate weight of beds: Queen - 1200 lbs, King - 1400 lbs.

Product Reviews